Go Escape
mmry
No.
104
Update
25/11/2016
Unlock
17000 Frags

Difficulty
Casual
Normal
Hard
Mega
Giga
Level
-
5
10
12
-
Notes
-
538
941
981
-
BPM
150
Length
2:01
Genre
IDM
⇚ Prev Song
Next Song ⇛
Sides

Left
Right

MIXER

PAD
Event Comeback
Edit
| Comeback Date | Recover Date | Purchase End Date | Event | Notes | Last comeback distance |
| --- | --- | --- | --- | --- | --- |
| 10 Feb 2017 | 14 Feb 2017 | 17 Feb 2017 | Soul Army Released and Sakura Fubuki event comeback | 2017 Valentine's Day extra | 11 weeks |
| 14 Jul 2017 | 18 Jul 2017 | 23 Jul 2017 | Defended Released and Evoltex (poppi'n mix) event comeback | 1 Millions Download in Google Play | 22 weeks |
| 26 Oct 2018 | 30 Oct 2018 | 4 Nov 2018 | Grenade Released and Emulisy, You Spin Me Around event comeback | 4th Anniversary x Halloween | 67 weeks |
This song was released for a limited time and is only unlockable via event mode, noon 25 November 2016 to 8 PM, 27 November 2016 (UTC+8), and was unlockable with frags until 8 PM, 4 December 2016.
This song requires 17000 frags to unlock all difficulties (Normal, Hard, Mega).
The character Daedalus can be obtained after playing the song in Event mode.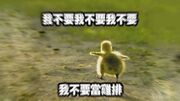 This song can also be found in Hachi Hachi and STELLIGHTS as part of the Dynamix x STELLIGHTS  collaboration..
Quoting Dynamix's dev team: "Go Escape is an unreleased song, but it was inside obb in the 1.0.~ version Dynamix, so some of the player can find it out, but the cover image for the song is only a joke within production team.
The level and part of the artwork (the trapped bird) was mentioned by C4Cat on the Dynamix 3.0 Trailer, it shows a small part of it's background and that it's rank is ???, confirming that it's still being on the works. (0:40)
It might be the oldest MEGA level in existence, as an old version of it can be found on the OBB of 1.0.
2014 Version of Go Escape
External Links
Edit